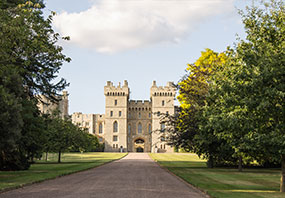 Why do parents send their children to schools overseas, and how do they cope with the price tag?
Despite all the great schools in the UAE, often expats and UAE Nationals alike, find the pull of boarding school abroad just too great. Whether it's for building character, their home-country's curriculum, language proficiency, cultural exposure, academic excellence or outstanding sports and military programs, they all come with a hefty price tag. Not only do parents have to consider the school fees, but there are many extra costs like air flights, transport, hosts and accommodation as well.
So why do parents send their children abroad? CBI asked a few parents this question:
"I attended boarding school in Nainital India. At first I found it a bit daunting. But over the years I became more independent." says Devyani Arya, an Ophthalmologist from Dubai. "If I got sick, I needed to take care of myself." she concluded, "it really prepared me for the real world!"
"My two boys are in a boarding school in the UK and they love it!" says Annabelle Davis, a top financial executive from Dubai. "My husband, myself and the boys chose a school with the best sports programs for them." "We are all happy!", she adds.
And let's not forget, UAE Nationals also have a long history of attending outstanding boarding schools in the UK and then go on to attend prestigious academies or universities such as the Royal Military Academy of Sandurst. Last year alone, 5 Emirati Nationals graduated from Sandhurst and, one of them, Ahmed Sohail Faris Al Mazrui, 23, received a formal recognition for excellence, as highlighted in this article in the National.
But what is the price of educating your child abroad?
Boarding School fees
In India, boarding school fees vary greatly by region. Starting from under 60,000 Rupees (3,070 AED) to over 1,900,000 Rupees (97,222 AED) per year, as outlined in the popular website www.edustoke.com.
In the UK, the average boarding school in 2018 cost 11,228 GBP (56,140 AED) per term, an increase of 4.3% from last year as highlighted in the ISC CENSUS AND ANNUAL REPORT 2018. However, many schools are more expensive than this.
It could also be argued that due to the depreciation of GBP against AED and other currencies in 2018, the cost of boarding schools in AED terms have actually come down in 2018.
Yet the school fees are just the beginning. Parents also need to consider the airplane tickets, pocket money, extracurricular activities, supplemental classes for international students, uniforms, school trips, sports equipment and additional transport costs, like expensive taxis to the airport, which can often cost up to 1,000 AED. While the school fees are normally paid upfront, these additional charges are typically billed after the conclusion of each term and are more difficult to budget for.
We asked Upendra Balchandani, Head of Retail Banking Products at CBI, how parents can plan to cover their children's education expenses in boarding school?
There are a number of financial products which can assist:
1.  Start a Flexible Savings Account: Many parents can prepare by putting money into a savings account each month. Not only will you protect your money from being eaten up by your daily expenses, but, with the variety of savings products at CBI, you can watch your money grow and earn up to 4% p.a. interest on your savings. Aspire to save with CBI's hassle-free savings account.
2.  Longer Term Fixed Deposit: Alternatively, if you are in a position to plan ahead, you can set aside your following years' school fees in a 12-month Fixed Deposit account and also earn 4% p.a. interest. Fixed Deposit that CBI offers. If your school fees are for example AED 75,000 per term, and you placed the following years' fees of AED 225,000 in fixed deposit for 12 months, the interest earned would likely cover your billed extras. Please see savings illustration below for details.
3.  Pay Upfront: Many schools offer a discount if you pay the annual fees upfront. You can get up to 5% discount at some schools. Please see savings illustration below for details.
4.  Pay by Credit Card: Schools tend to ask for each term's fees upfront, if you are fortunate enough that your school lets you pay by Credit Card, then this would mean that you can stage your payments over a few months. CBI allows you to convert school fee credit card transactions to 6 monthly equal instalments at 0% interest and 0% processing fee. As for all other retail transactions you will also earn CBI Reward Points that you can redeem on free flights. To find out how to get free flights, read this CBI blog. Please see savings illustration below for details.
If your school only accepts cheques or cash, CBI offers their customers 0% interest 3-6 month instalments, by issuing them cheques and then debiting them from their credit card.
5.  Foreign Exchange Bank Transfer: If your school does not accept credit cards, bank transfer is often preferred. CBI offers competitive exchange rates and you can send the money from the comfort of your home to a different country. CBI offers free online transfers but be aware the receiving bank may levy charges.
6.  Life Protection Plans: CBI has partnered with Global Insurance Providers that offer life protection plans which provide you with the optimum level of life coverage for as long as the age of 95 along with the flexibility of investing into a choice of funds tailored to meet your goals. You can also have an access to your funds over the course of the policy that could be used to pay tuition fees or allied expenses.
See how you could potentially save AED 25,480 in this savings illustration below:
| | | |
| --- | --- | --- |
| Activity |                  |  Potential Savings |
| Annual interest for AED 225,000 in a Fixed Deposit at 4% interest rate |   |  AED 9,000 |
| Annual savings when you pay school fees of AED 225,000 upfront and receive 5% discount |   |  AED 11,250 |
| CBI First World Mastercard reward points collected on AED 225,000 at 2.5 points to 1 AED is 562,500 Points = 2 return tickets to the UK. |   | AED 5,230 cheapest available tickets on 22/11/2018 |
Disclaimer:
exchange rate used based on market rate on the November 22nd 2018
Flight and rewards redemption costs are indicative and may change. Amounts quoted are extracted on November 22nd 2018from the leading local airlines website and https://cbirewards.cbiuae.com
To discuss these options with a CBI Relationship Manager 800 CBI First (224 34778)