I know what you're thinking - 'it won't happen to us', 'we've got savings', 'It's all too complicated', 'it's too expensive', 'it's too far into the future' – we've heard it all before. So, to de-mystify life insurance, we've asked CBI's life insurance expert, Cheryl Lobo, to help us bust five of the biggest myths associated with life insurance.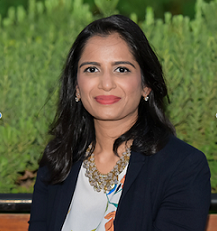 Cheryl Lobo, Insurance Products, CBI
When life insurance premiums start at the cost of a daily coffee, we can afford to 'get real' and listen. Come on UAE - let's sit down with our loved ones and discuss some real-life 'what if's'.  
Living abroad, away from the support of loved ones means that we need to be that much more prepared for life's unexpected events. Our costs are higher should we develop a critical illness, permanent disability or die prematurely. Think about it – will you continue working in the UAE? Will you return home whilst you recover? Can you afford unplanned travel? Will you be able to sustain the cost of living in the UAE without an income? Will you be able to afford your children's school fees without an income for a few months? Unfortunately, for many of us, the answers to these questions are difficult.
Reading real-life stories of people living in Dubai who have faced unexpected personal difficulties, it's sobering to think how investing a little time and money could make all the difference.
To help you understand more about taking out life insurance in the UAE, we set out to bust the top five myths.
Myth One: Life insurance is only paid out upon death
Yes and no. A compulsory benefit of life insurance is a lump-sum payment upon death and, in the case of some policies, such as Zurich International's Futura product – you'll  also gain from the  terminal illness benefit, which is paid out as an advance from the life cover upon terminal illness claim. It also includes an airplane cover benefit, which is an additional free benefit equal to the amount of the life cover, subject to a maximum of USD 1 Million. However, many people opt-in for extra benefits, which offer additional lump-sum payments in the case of critical illness, permanent and total disability, hospitalization and loss of sight or limb, as a result of an accident.
Another of our insurance provider partners, MetLife, provides CritiCare, a limited pay critical care illness policy that offers a lump-sum benefit paid in life upon diagnosis of 32 critical illnesses including cancer, stroke and cardiovascular disease. What's more, MetLife offers a no-claim bonus equal to 75% of the premiums paid upon the maturity of your plan. Plans start at 5 years upwards.
CBI's Quick Reality Check: While we're all here to work hard, play hard and hopefully save hard, we're not necessarily planning for the unexpected. The average cost of life insurance is only around 3.5% of your salary so isn't it time you considered insurance proofing your future?
Myth Two: Life insurance is only for people with children
Life insurance doesn't need to be only for families with children. It's important for anyone who doesn't want to be a financial burden on loved ones. It can also protect you personally if you're unable to work for over six months.  So while they're difficult questions to ponder; is your family able to manage getting your affairs in order, should you become ill or lose your life?  After all, in case of death there can be significant costs like repatriation of your body and dealing with any outstanding debts.
In a report by Macmillan: Money and Cancer Policy Report, 2015, one third of people living with critical illness stopped working either permanently or temporarily. Would you be able to cope without additional financial help and would you be able to even afford to stay in the UAE?
Another report by Zurich International found that only half of us in the UAE have savings to last us past six months, if there was a critical illness or an unexpected loss of income.
There are many benefits to starting a life insurance policy earlier in life before children such as; reduced monthly premiums and more years of coverage whilst experiencing higher disposable incomes. If you're a 35 year old non-smoker male, you could in fact get cover for up to 20 years for the same price as a takeaway coffee each day, around 23 AED per day.
CBI's Quick Tip: Work out how much cover you'd need to protect your whole family using Zurich International's Life Insurance Calculator
Myth Three: My employer offers me health insurance in the case of illness, therefore I don't need additional cover.
It's natural to assume that our employers will offer full end-to-end health insurance cover in the case of life-changing critical illness.
However, take for example the most common illnesses to affect residents in the Middle East - stroke, cancer or cardiovascular disease; most health insurances are limited to one year's cover. They also exclude some prescription costs and costs associated with lifestyle changes such as; wheelchair access, modification to the home and chronic rehabilitation, not to mention the impact that these illnesses inevitably have on your income.  
CBI's Quick Reality Check: It's true that in the UAE around 69% of us have health insurance from our employers, however, this cover usually lasts for up to a year only. Considering recovery from critical illness can take up to four years– UAE, are we sufficiently covered?
Myth Four: Life insurance is a personal thing that doesn't affect my business
At the core of most small businesses are the people, if your business partner became critically ill or passed away; would this affect the 'health' of your business? If the answer is yes, life insurance could be a prudent measure for the survival of your business.
CBI's Quick Reality check: We may be highly entrepreneurial, but are we prudently managing our business risk? Click here to listen to Muskan's heart-wrenching personal story - a mother of two and proud entrepreneur living right here in Dubai, UAE.
Myth Five: I'm an expat so there's no point in getting life insurance in the UAE, we won't be covered overseas.
CBI has hand-picked two internationally renowned insurance providers, so that you don't have to worry about that – MetLife and Zurich International both offer international cover that you can take with you when you travel, move overseas and/or repatriate home (countries under international sanction are not covered).
CBI's Quick Reality Check: "The best way to predict your future is to create it." Abraham Lincoln
Don't procrastinate. Protect your future now. Start by calling a CBI life insurance specialist to discuss your personal requirements.

Disclaimer: 
All policies shall at all times be subject to the terms and conditions of the policy contract issued by the insurance provider. Commercial Bank International P.S.C is only an authorized distributor of these policies and shall not be responsible for the respective insurer's actions or decisions as the underwriter and issuer of insurance policies, nor shall Commercial Bank International P.S.C be held liable regarding payment of claims under the policy/Insurance contract issued by the insurance company.