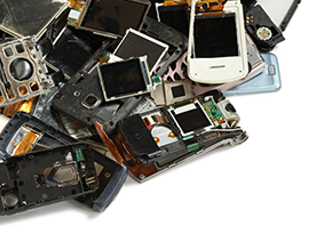 How can you dispose of old gadgets safely and securely?
Out with old and in with the new, a phrase all too common when it comes to updating electronic gadgets. We live in a time where mobile devices have outnumbered the total human population, and having multiple devices is the new norm. Knowing that these devices contain a wealth of your personal information, have you ever asked yourself what to do with your old devices? And how to dispose of them without compromising your personal data?
We sat down with Brian Byagaba, CBI's information security specialist, to answer these burning questions and get some insight on the best and safest practices.
Why should one dispose of personal gadgets safely and securely?

Brian: "Personal gadgets these days are an incredible source of personal information. Not only do they go with you wherever you are, the office, school, beach, your bed and even the bathroom, they also are used to store a vast amount of personal data. Your bank account details, passwords, proof of identity, scanned documents and photographs are all stored on your smartphone or tablet."
It is easy to forget the wealth of personal information stored in these devices and the possibilities if this information is compromised.
What should one consider when disposing of old personal gadgets?
Step 1- Ask yourself, do you need a backup in case something goes wrong with the new device?
If your answer is yes, then "backup the data and store it securely, preferably encrypted." says Brian. Service providers like Apple iCloud, OneDrive, Dropbox, and Google Drive all offer low cost storage options. Alternatively, you could always buy a portable drive from your local store as well.
Step 2- Ask yourself, is it a device where you can take the hard drive out?
If your answer is yes, "then take out the hard drive and put a new one in. Unlike smartphones, laptops and desktops commonly have traditional hard disk drives (HDDs). HDDs are not only cheaper; they are also much harder to securely erase. It is therefore best to take your computer to a technician and ask them to swap out your old hard drive. You can either keep the old drive securely under lock and key, or take out a hammer and destroy it in the backyard." says Brian.
If your answer is no, "Then by all means use the Factory Reset option in your device. Instructions on how to do this are easily available online. This reset securely removes all the personal data that you could have stored on the device over time." adds Brian.
Step 3- Find out the best disposal option.
"There are several e-waste programs and companies in the UAE.  You could also return your device to the manufacturer. Do some research and familiarise yourself with the best and most convenient option." Says Brian
What are the possible risks should the disposal be done inappropriately?

"The primary risk with inappropriately disposing of your device is that your sensitive data is at risk. We've seen this happen even with plain vanilla old printers that people just throw out with the garbage, where entire documents can be reconstructed from the device's memory." says Brian. He adds "We are talking of electronic devices here and this should be defined to include accessories such as printers, USB sticks, smart watches, smart TVs and your WiFi router not just smartphones and computers."
There you have it, while you enjoy and plan for your new devices, you can now ensure your data is protected by safely and securely disposing of your old unwanted devices.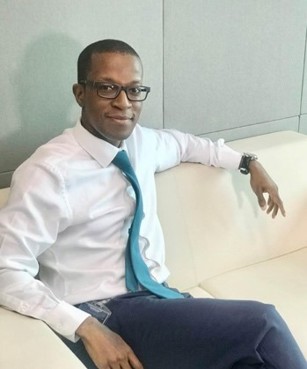 Brian Byagaba has worked in the GCC region for over 6 years, focusing on risk management across technology, business systems and products. In his current role, Brian leads the information security team of Commercial Bank International (CBI).