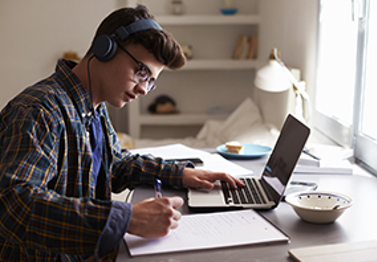 Are you stressed about upcoming school fees or desperately need to replace a broken fridge, but your monthly income just won't stretch that far? Learn how you can use your credit card to pay for it in monthly instalments. For those large purchases that are simply unavoidable, it is possible to save significant interest payments on your credit card, if you set up an Easy Payment Plan (EPP) and pay for it in monthly instalments. Furthermore, if you select your retail shops carefully, you'll find that some credit card retail partners even offer an interest rate of 0% on purchases for up to 6 months.
To help people save money on credit card interest payments when they find themselves facing a large one-off cost, we sat down with Christoph Geidner, Head of Cards at CBI, to discuss how to use an Easy Payment Plan, how to obtain a 0% interest rate on your purchases, when not to use it, the types of EPPs CBI offers, and how CBI EPPs set themselves apart from other banks.
What's An Easy Payment Plan & Why Is It A Fantastic Credit Card Feature?
"Easy Payment Plans or EPPs are a useful feature available on many credit cards, which can be used when we want or need to pay for expensive or high value items or payments like the latest mobile phone or university fees but don't have the immediate budget for it," says Christoph.
He continues, "EPPs enable credit card users to pay off high-value purchases or payments in hassle-free instalments, split across a number of months, in certain cases without any interest. This comes in handy if you don't have the money to pay upfront in full and can only commit to paying a certain amount per month."
Pay the school fees with your CBI credit card
Call the CBI Contact Centre and request that the payments be converted to an EPP so that they payments are split over the next 6 months, in certain cases without any interest charges (the EPP is subject to x% processing fee in some cases).
Plan your finances for the next 6 months and pay a fixed amount every month.
"EPPs are the perfect solution if you can't afford to or don't want to part with a large sum of money in one go."
So, what's the best way of taking advantage of an EPP? Christoph advises checking to see if the EPP offers a zero percent interest rate.
"Before running off to the store to make that big purchase you've been eyeing, make sure to check if the store is on the list of participating shops for your Credit Card's EPP. Unlike your credit card, which is accepted at most stores, most EPPs are only limited to participating merchants. As such, you need to keep in mind that EPPs can only be applied to certain purchases or payments."
We checked to see how much you could save by using an EPP with a CBI First or Rewards World Credit Card and were astonished with the results. Assuming you pay a similar amount every month without an EPP, you could make the following savings:
0% EPP on school fees

6 Month School Fees

25,000

Monthly Payment

5,000

Reward Points Earned

43,750

Interest Saved

2,933

Redeemable Cashback On Reward Points

372

Total Months Taken To Pay Off The School Fees

6

Total savings

3,305
Even if you pay the full outstanding amount on your credit card, you still save by redeeming cash back with the reward points earned.
When Shouldn't You Use An EPP?
Are there any scenarios where you shouldn't use an EPP?
"Yes," says Christoph. "If you're thinking of converting a purchase to an EPP, you still need to make sure you can afford these split monthly payments. As such, avoid making purchases that you can't afford.
He highlights that, "While EPPs enable you to manage your cash flow better, if you can't afford AED 500 per month over a 4-month period for that shiny new laptop, you may end up losing money." For example, "If you miss an instalment payment, the 0% interest rate can be retracted without notice and you may be charged with a high interest rate."
Christoph also points out that it's important to keep in mind that using an EPP will also affect your credit card's available credit limit. For example, if you have a credit limit of AED 30,000, and you use an EPP to buy a new mobile phone that cost AED 3,300, you will now only have AED 26,700. However, your credit limit will return to its original amount as you pay off the monthly instalments.
What Type of EPPs Does CBI Offer?
Christoph shares that CBI's credit cards offers 0% Interest EPPs and 1% interest EPPs.
0% Interest EPPs:
From electronics and jewellery to school fees and health, CBI customers can convert a range of useful purchases or payments to 0% interest EPPs. The length of the plans ranges between 3-12 months depending on the merchant. You can view a full list of our partner outlets here.
Education fee payments at any school/university
Jewellery transactions at famous outlets like Joyalukkas,
Kalyan, Malabar, Bhima and Tolas
Purchases at Sharaf DG and Eros Electronics
Transactions at Prime Healthcare Group
Golf annual membership fees
Dubai Police traffic fine payments
RTA related transactions
1% interest EPPs
CBI customers have the option to convert any other transactions worth a minimum purchase or payment amount of AED 1,000 to EPPs with a 1% interest rate and a 1% processing fee for up to 36 months.
How do CBI's EPPs differentiate from those offered by other banks?
What sets CBI EPPs apart from other banks?
Christoph explains that while many banks offer EPPs, they may charge a one-time processing fee on EPPs. "CBI doesn't charge any processing fees on a number of purchases and payments including school and university fees, jewellery, golf membership, RTA and Dubai Police Traffic payment transactions."
He highlights that CBI is particularly unique when it comes to its 0% interest and 0% processing fees for school fees and RTA payments.
"With regards to school fees, 0% processing fees are unique for the market as banks typically charge processing fees for these. CBI does not charge any processing fees and its EPP has no restrictions regarding which university or school you or your child attends in the UAE."
"Moreover, 0% EPPs were introduced for RTA payments very recently, and CBI was among the first to establish this partnership. If you check their website, you'll see that we are among the few banks listed should you opt to use a fines instalment plan."
Christoph concludes by adding that CBI continues to offer reward points on transactions converted to EPPs, unlike other banks.
"We don't cancel reward points for transactions converted to EPPs. As such, every purchase using our EPPs continue to feed into your overall reward points balance. This is fantastic, as it leads to more savings through redeemable cashback on reward points."
Visit the website to find out which stores offer 0% interest* on the latest electronics, gold and diamond jewellery, home décor, travel & even school fees. View CBI's EPP partner outlets here.  
If you're interested in converting a purchase or fees to an EPP to reduce your interest payments on your credit card, please call our friendly CBI team on 600544440 before your next monthly statement is generated.