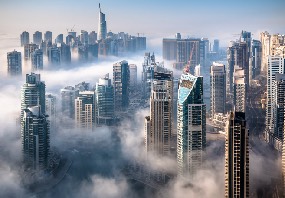 Trying to understand how recent Government announcements affect you and your business? We asked Yousef Abu Deqer, Head of Business Banking at CBI to share his views, and have outlined what it means for you and your business.
With forward-thinking key initiatives like 10-year visas and 100% foreign ownership, it's likely to be a positive and interesting 2019 ahead, but how does this all really affect you?
First, take a look at UAE's roadmap for the future within this eight-point plan followed by the nine-point charter, which scopes out the vision for the next 50 years. A charter that includes the recreation of a 21st century 'Silk Road', the world's 'first virtual commercial city' and commercial licences for foreign investors. By attracting more foreign direct investment to the UAE, the Government is determined to make Dubai and Abu Dhabi great business capitals of the world.
With all this stirring business growth, here are top five key Government initiatives you should know about:
1) 100% Foreign Ownership: How to be your own boss 
Foreign companies seeking to establish an entity onshore in the UAE will be able to have 100% ownership in 2019, that is, if you're in the right industry. The excluded industries have already been made public and a 'positive list' is set to be released in Q1 2019. For a few hints of what will be eligible, check out this article by The National. "Foreign ownership is the way of doing business freely with other onshore companies without worrying about finding the right local partner. Abu Deqer says "Moving forward, we should see an increase in technology-led businesses making the UAE their chosen home."
2) The UAE Budget 2019: What it means for you
"It's primed to be a positive year when you consider UAE's 2019 budget focused on infrastructure, social development, housing, education, health and job creation." says Yousef Abu Deqer. Reports say that the budget is the highest in the UAE history and will add thousands of jobs and investment in infrastructure resulting in a hot bed of growth for businesses that are associated.
"These big initiatives show a confident government ready to invest significantly to foster growth," says Abu Deqer. For more about how global events will affect the UAE, read CBI's top 5 economic indicators for 2019
3) 10 Year UAE Visas and Retiree Visas, why this is good news for everyone 
Consider for a moment that entrepreneurs, who qualify for extended visas and even better retiree, would be more likely to invest in the region if they've got the legal right to remain in the country for longer periods. "The government added more clarity this month to make certain specialists of their field qualify for extended visas," says Abu Deqer. "Foreign investment always adds value to the local economy," explains Abu Deqer, "this could be new restaurants, a more vibrant culture, better doctors or even, better schools for our children." The National reports that entrepreneurs, investors, artists, medical professionals, scientists and researchers are some of the few permitted to stay in the country for up to 10 years, making UAE their permanent home.
4) Bank guarantees for workers replaced with a low-cost insurance system
A new low-cost insurance system starting from Dh60 per year per employee was put in place last October meaning companies no longer have to put aside bank guarantees of up to Dh3,000 for every employee. "Getting access to a low-cost health insurance means better cash flow" says Yousef Abu Deqer. This insures an employee for up to Dh20,000 for end-of-service benefits, vacation allowance, overtime allowance, unpaid wages, worker's return ticket, and cases of work injury.
5) Onshore, offshore or just unsure?
The UAE is one of the best places to start a business. Having an experienced partner or bank manager to help guide you along the way is key, especially when you're making the decision to go onshore or offshore.
"In all situations, one should take great care when deciding whether to set up a business onshore with a local partner, or in the near future, get 100% foreign ownership" advises Abu Deqer. "Alternatively, you may choose to register your business in a Free Zone. But, be aware of strict regulations and compliance challenges that can take longer than expected."
"CBI have dedicated teams focused on every sector with specialist areas for the entrepreneur, corporate clients and small businesses" says Abu Deqer. "We pride ourselves on quality personalized service for every type of customer."
"Based on 2018 performance of our clients' businesses and impressive Government initiatives to be rolled out later this year," Abu Dequer concludes "2019 looks to be a very promising year."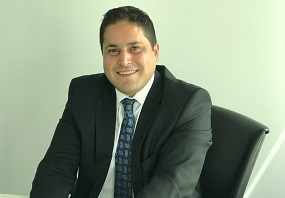 Yousef Abu Deqer, Head of Business Banking at CBI
Yousef has vast banking experience across Jordan, Palestine and the UAE for over 15 years helping companies to shape their business banking products. He now runs the Business Banking division for Commercial Bank International (CBI). If you are interested in opening a Business Banking account with CBI, contact us at Service.BB@cbi.ae