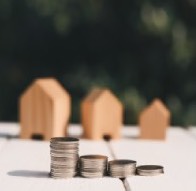 Learn how to work out your household savings and find out how you compare to other households around the world. Which countries save the most? Which countries spend the most? We did some digging and found some revealing answers.
It might be true that Dubai and Abu Dhabi are among the most expensive cities in the GCC, according to the 2018 Mercer Annual Cost of Living Survey, but that doesn't have to mean you can't save more than people living in other countries. 
In fact, the Organization for Economic Cooperation and Development (OECD) released data that show people in affluent countries like Spain, New Zealand and Finland spend, on average, more than they earn.
Whereas in countries like China and Switzerland, families save as much as 38% and 19% of their household income respectively. So, how much does your household save? And, more importantly, how do you compare to other families around the world? 
The UAE is the land of opportunity. With salaries continue to outpace those in Western economies, now is the time to save, while the 'sun is shining'. 
Reports of government initiatives that spur economic growth, falling rents and freezing school fees mean you should be able to put away more every month. 
Take a look at the more recent OECD data, which just highlight 10 countries:
Australia (4.62%, 2016)
Austria (7.79%, 2016)
Finland (-2.10%, 2017)
Germany (9.88%, 2017)
New Zealand (-0.73%, 2015)
Spain (-0.83%, 2017)
USA (6.9%, 2017)
UK (-0.91%, 2017)
China (37.7%, 2015)
Switzerland (18.79%, 2016)
To help maximize your savings, open a Mabrook Savings Account, a prize draw based savers account that gives away over 1,200 cash prizes every year from AED 1,000 to an annual mega prize draw of AED 1 million.
Or kick-start healthy financial habits and open a CBI Aspire Savings Account, which offers attractive tiered interest rates up to 4%.
To get more tips on how to save harder, faster and better; check out these helpful blogs:
CBI's 30-Day Financial Fitness Checklist
Money saving tips when traveling overseas
Managing the cost of educating your child in the UAE
Teaching Children the Value of Saving
Treat your time in the UAE as a precious opportunity.
Seize the day, save your dirhams, and make your time in the UAE count.