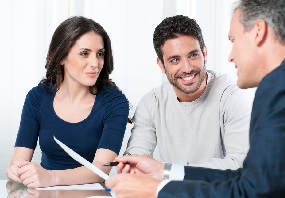 "When things are going well people rarely think about debt but one emergency can drastically change your situation, e.g. losing a job, getting sick or a family emergency" says Shaker Zainal, Head of Retail Banking at CBI. As part of the 'The Debt Panel' at The National, he regularly meets with people around Dubai to help them plan their finances. "
We speak to Shaker Zainal, Commercial Bank International (CBI), about how to build your wealth, increase your income and reduce your expenses, so debt stays away.
Shift your focus
According to Shaker Zainal you need to move towards a savings and investing culture and make your hard-earned money "work for you". Not "you working for your money." He continues "the best time to start is in your 20's and 30's before you get married. But at this stage you think life is great and you don't plan for the future. Yet this is when you have the least financial responsibilities."
Budget
Knowing your current financial situation is a great starting point. Create an Excel spreadsheet of your life, reviewing your monthly income vs expenditure, including all your expenses, rent, bills, petrol, schooling fees, and groceries etc.
Consider what you would do if you face job termination? You may have to survive 12 months before you find a new job (on average this is how long it can take UAE residents to find a new job). Ideally you need to aim to have 12-18 month's salary saved.
Start a savings plan
Living paycheck to paycheck without any savings is a risky business. Just when you think this situation couldn't happen to you, your circumstances change. Ultimately, the younger you start the better you will be financially in the long term. "Start small, be careful, read, understand and test things."
Start with a savings plan and make it a habit to pay your savings account first. Allocating at least 10-20% of your salary towards a savings account and adding a bit extra towards an emergency fund. As your family grows, teach your children great financial habits too.
"The aim is that you build up some wealth." For example, start with AED 1,000 each month. Find an account with a strong savings rate. At the time of writing, (September 2019) CBI's Aspire Account and the CBI eSaver offers between 2-4% interest. If you save AED 1000 each month then in 2 years you could have saved a significant amount. Keep this money safe.
"Imagine the peace of mind, knowing you always have this money to fall back on, if an unexpected event should happen." As an added bonus, you will also see your money growing as you receive interest payments on top.
Reduce monthly expenses
Now you have your savings plan in place it's time to make some lifestyle choices while times are good. Consider optimizing your lifestyle. You will be amazed at how much you can save once you get started! Here are some great tips to help you manage your monthly expenses:
Pay your credit card bill off first and on time (otherwise you'll have to pay penalty fees)
• Renegotiate the rent on your home or move to a smaller house, to reduce your monthly fixed costs
• Sell your car to release a lump sum and hire a small car each month
• Research the best contracts on your mobile phone, TV Channel packages and other bills
• Stop shopping for 3 months!
• Reduce dining out (this adds up quickly)
• Look for ways to obtain a higher paying salary – for example speak to your boss about the skills you need to build to be considered for a promotion next year.
Look for cheaper ways to finance things
Whilst credit cards can be a convenient way to pay for purchases, it can be one of the more expensive sources of finance. Understanding the interest rate, will help to make the right decision.
If you are eligible, see if it is possible to take out a personal loan or EPP (Easy Payment Plan on a Credit Card) to pay for higher ticket purchases, as it will have a lower interest rate than the standard credit cards rate.
Build financial knowledge
The key is to "educate yourself on how to build income, reduce expenditure, build savings and investments and learn personal financial management," says Shaker Zainal.
Financial stress can be reduced if you have a greater understanding on how to reduce your debt and increase your savings and wealth. Read books and learn how to do it.
It's not easy, but start to learn about how the stock market works, plus pensions, bonds and the fundamentals of successful businesses.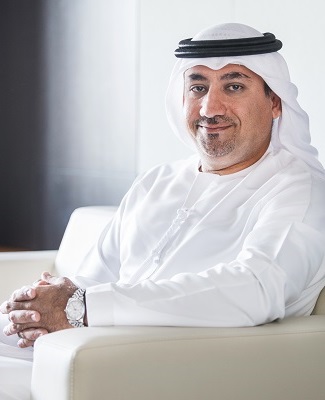 Managing Debt - It's never too late…
If the unexpected happens, and you find your expenses spiraling out of control, whether as a result of redundancy, medical emergency or bereavement, it's important to take the right steps.
When these events happen people can suddenly find that they are having trouble keeping up with monthly payments on personal loans, mortgages or credit cards. To discuss and explore options that may ease the situation CBI have created a Debt Management team available
on 04 4023 222 or DebtManagement.CustomerService@cbi.ae.
Steps to consider
Issue faced

Solution

1. Monthly Credit Card interest payments too high

• Consider speaking to your bank to see if you are eligible to consolidate  your credit card debt, with a consolidated personal loan. (terms apply)

• Review Easy payment plan options - some CBI partners offer 0% interest on big payments such as school fees, so you can spread the cost over 6 months

2. Monthly living costs too high and salary won't cover

• Your biggest cost is usually rent so consider downsizing your house

• Create a list of all your outgoings and see which ones can be reduced

3. No idea how much you spend each month

• Make a budget -write down all your expenses and income

• Stop impulse shopping and reduce dining out

4. Can't make mortgage payments

• Speak to your bank about the different payment options available. Some banks offer payment holidays

• It's not ideal, but downsizing and renting the property out may be an option

5. High loan payments

• Do you have any assets you can sell to release a lumpsum, like a car, shares or property?
Managing finances is a challenge for most people. Hopefully this article has inspired you to take your first steps towards learning strong financial management for your family and your life. If you take just one thing away from this article, today, it's this… sit down and write out your monthly expenses, and then track what you spend. Find just one thing you can stop spending on and start putting this money into a savings account. You'll be amazed how fast it adds up!