Good habits can take a lifetime to develop. Bad habits take a lifetime to undo! Here are some tips about how to teach children about the value of money to save them from the pain of mismanaging their finances in years to come.
We talked to Upendra Balchandani, Head of Retail Banking Products at Commercial Bank International (CBI), about the importance and value of saving. "How do we build a culture of saving in the UAE?" "We can start by having a conversation with our children, lead by example, build good habits and practice in every day life."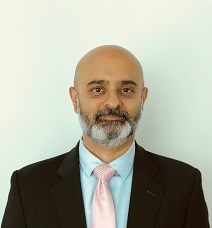 Upendra Balchandani, Head of Retail Banking Products at CBI
Start them young!
It's as simple as talking about how you pay your bills, how you put money aside every month, digitally or cash, and more importantly, why. "When you're next away on an overseas holiday, talk to the kids about different currencies and how you put away sums of money in order to pay for the trip." Balchandani suggests. Other tips included putting together a family budget, getting the kids involved in talking about school fees or writing rent cheques together. "If we don't talk about saving and money openly, how are our children supposed to know about the value of money or the gratification of saving towards a goal?" Balchandani proposes.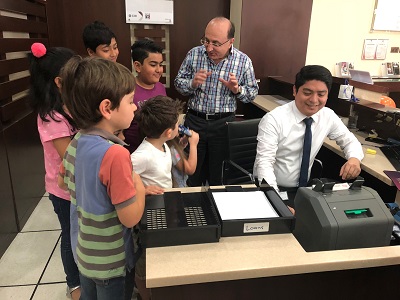 This is why more and more advocates in the financial world are pushing for financial literacy in the classroom. Advocates like Nariman Alawadhi, the Chief Manager at the Central Bank of the UAE quotes, "We have doctors that come to us, engineers who know what they are doing, but when it came to financial literacy, they did not know how to handle a cheque book or what they were paying on credit cards," as seen in The National.
 "From very early days of primary school, my son was given a digital pre-paid card to spend at the school canteen, in order to give him financial responsibility" Balchandani reflects. In fact, a survey of over 100 parents run by eWavelength, a UAE based digital marketing company, found that over 47% of parents think that physical cash will be 'obsolete in the near future'. It's therefore prudent to say that backing children with financial education could be literally "life changing" says Arwa Ali, a financial professional who volunteers at the Emirates Foundation's Esref Sah Programme, a financial literacy initiative that educates the nation's youth on how to manage their money. As part of CBI's ongoing efforts to support a healthy financial education, a fun booklet has been created to encourage children to learn about the value of saving through fun games and activities.
Ultimately saving is something that parents will have to do for their children, but we can start with getting our children "involved in the process by opening their own account", Balchandani reminds us.
CBI have several savings accounts which parents can open for their children. Feeling lucky? Try Mabrook Savings Account, a prize draw based savers account that gives away over 1,200 cash prizes every year from AED 1,000 to a mega prize draw of AED 1 million yearly. For every AED 500 saved, you get an additional entry into the monthly draw. What's more, you get free life insurance, free international debit card, and even earn interest on the account (0.1% per annum paid semi-annually). Accounts can be opened by parents for children and joint account holders.
If a more traditional savings account is desired, CBI Aspire Savings Account incentivises savers by offering attractive tiered interest rates that go up to as high as 4%. You simply set a savings target and a time period, which helps you stick to savings goals easily. Interest is accrued daily, so the more you save, the more interest you will earn and the bigger the returns for hard-savers.
It's not too late to teach old dogs new tricks! 
 "It's as simple as visualising a goal – your next holiday, the latest iPhone or paying the school fees. Visualize it, write it down and work out how much you'll need to put away every month in order to save towards your goal. It may sound simple, but "starting is the hardest part!" Balchandani explains.
"As a bank that offers the full package of products and services, from savings accounts to credit cards, personal and car loans to home loans, we have everything you need to manage your finances effectively." Balchandani says. Teaching children the value of money by delayed gratification could be the missing part in the puzzle. "Every penny saved is a penny earned" Balchandani quotes. Come on UAE, let's all instil a culture of saving in the next generation.
'Every penny saved is a penny earned' Benjamin Franklin
'Every penny saved is a penny earned' was a phrase coined by Benjamin Franklin in the 1700s that is even more applicable today, in a fast-paced digital cashless society.

Upendra Balchandani has worked in banking and finance for over 20 years and has seen many changes in the financial world with the advent of technology and changed savings patterns. He is Head of Retail Banking Products for Commercial Bank International (CBI). If you're interested in starting a savings program for yourself or your children, please check out our website.