CBI gets you started
Think of investing like riding a bike. At first you need support, then in time you remove the training wheels and finally the day may come when you become more independent and develop your own style. But how do you take the first step and put your foot on the pedal and start to explore the investment aerodrome?
Time to call in Cheryl Lobo, Products - Insurance and Investments at CBI's Retail Banking Group.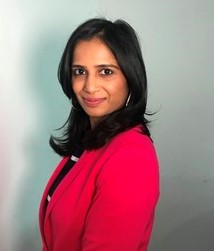 Cheryl has been exploring the investment market here in the UAE and has some invaluable observations with a framework for new investors to work through.
Her first comment is:
'Every individual is different. Gone are the days, where you can apply a formula for your investments based on age and years until retirement.'
'Instead, in the modern world, your investment portfolio is driven by your behavior and risk appetite;
your age, culture, gender and social groups.  With the onset of social media and the internet, there are more opportunities than ever before to get access to financial information. Your strategy should be tightly linked to your stage of life and most importantly your investment goals and risk appetite.'
To get started – before you even jump into investments - assess yourself first. Fully understand your situation and your goals. Cheryl and the team at CBI have prepared a few questions to help you establish this.
Understand your investment goals
Ask yourself:
What is my investment goal?
Saving for a house? Car? Children's education or wedding? Planning for retirement or to move abroad? Or looking to grow your assets to build wealth in the future?
How long do you want to be invested for?
1,5,10 years?
How much risk are you willing to take?
Low, medium, high?
Do you have enough knowledge of stocks and bonds, as well as other asset classes, to decide how to invest?
Consult an expert if you are unsure. Knowledge is power.
Have you researched enough to identify which types of companies and sectors are on the rise?
With so much information at your fingertips, research the market for guidance.
Can you choose your investments and directly manage my own funds?
Get support when you need to ensure optimal returns.
Assess your assets and liabilities
Next, it's time to create an overall picture of your assets and liabilities. If you are struggling, your bank can help you do this. For example, CBI'S team of certified relationship Managers have the experience and qualifications to assist you with your planning. It's time to map out where you are on your financial journey and match this to your financial goals.
What's your investor profile?
Every investor is unique, so it is best to have a personalized approach.
Cheryl gives an example;
"Say I'm 55 years old and I want to retire by 60".
"Ideally I wouldn't want to take too many risks. I'd be looking for a modest return, that can grow until my retirement. Holding cash may be an option. With CBI's fantastic options on Fixed deposits and E-Saver Accounts. This type of investor is considered a Conservative Investor, who typically do not want to risk their capital and therefore only interested in "fixed income" investments. They want stability and low risk and they want a fair but reliable interest rate on their savings pot. They will opt for lower risk products such as Bonds, Savings Accounts or a Fixed Deposit account with a pre-determined return."
The next type of investor is known as the Moderate Investor. They are taking a long-term view and are interested in equity markets. While these are more volatile, and there is a certain exposure to risk, the long-term returns can be higher (or lower) depending on how the company, sector and global markets perform. Most people expect the stock market to fluctuate more than the bond market, so you need to be able to ride out the highs and lows.
Cheryl concludes: 'The general idea is to pick a selection of sectors and regions. Diversify your portfolio – pick a range of stock market segments and investment types - so that the risk is diversified.'
If you are an Aggressive investor – you would put a higher allocation into the equity markets. You have a higher appetite for risk, and a greater hope for higher returns.
In the UAE, the Dubai Financial Market is regulated and provides a good platform for confident investors. For those who don't feel so confident, the first port of call can be your branch. This provides an opportunity to talk to a certified Relationship Manager who has studied the investment markets and can help you complete your Investment Profile.
There is a lot of science behind how to choose your investments and the CBI
advisors are knowledgeable and certified. After much research, CBI have partnered with 2 Global Insurance providers who provide a suite of insurance and investments products tailor made to suit your investing style. They have funds for all types of investors from conservative, moderate to aggressive.
Ask in the branch! CBI would be happy to talk to you about these products.