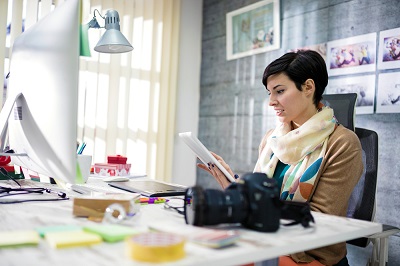 The UAE has a new mission - to be a global incubator for industry, trade and innovation. Dubai is one of the biggest trading hubs in the world, a link between the West and the East. To support this ambition, the country has launched new initiatives for small and medium-sized business (SMEs).
We asked Yousef Abu Deqer, Head of Business Banking at CBI, UAE to share his views on the latest government announcements and how CBI is supporting the growing SME sector.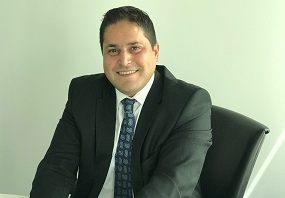 Yousef Abu Deqer, Head of Business Banking at CBI
100% UAE Business Ownership
One of the biggest announcements in recent months is the new directive to allow foreign entrepreneurs to own 100% of their business in the UAE. While the details are still to be finalized, the change promises an increase in the number of small and medium sized enterprises (SME) opening in the country. 
It is a requirement for all new companies to have a UAE business bank account, yet there are a lot of legal and compliance regulations to meet.  How is CBI helping clients navigate through the process?
Yousef highlights "We recognise that many new business owners are unfamiliar with the bank account set up process in the UAE, so CBI offers a personal service and Relationship Manager, who helps new businesses navigate seamlessly through the journey."
Initiatives to Grow SME Businesses
The other exciting undercurrent, is all the foundations and initiatives that are being developed by different entities in Abu Dhabi and Dubai, to support the growth of entrepreneurial businesses of all sizes in order to create a diverse, budding economy focusing on innovation and the development of new technologies.  Institutions such as the Khalifa Fund, StartAD and SME Dubai work with local partners and some international ones too, to help make the UAE a centre for entrepreneurship. These initiatives offer business programs, business workspace and suggestions for funding.
Yousef outlines how CBI's aim is to also support and focus on the sectors that the government has identified as key priorities; The government of the UAE has a great vision. They have clearly laid out their strategic plans for the next 30 years. We recognise these initiatives and work to support them."
The UAE government has made supporting SMEs a key priority. Therefore, CBI has designed its Business Banking account around their needs. CBI is also researching new and innovative banking products, which the Bank could bring to the market specifically to support companies on a fast growth trajectory.
Developing a wider range of products for Business Banking
Yousef explains that currently in the market, you only see a small range of products. If a corporate business or indeed an SME wants to grow fast and manage their cashflow, they must understand the full range of financial products that are available. Then they can most effectively structure their finances.
The government is working to encourage a wider range of funding models. For example, the Khalifa Fund supports Enterprise Development. It proposes ways to fund growth through partnering with local businesses. Plus it supports strong incentives for Emirati investors to support local business growth.
In addition, at a country wide level, there is a growing interest in more Venture Capital and crowd funding investment methods, taking learnings from abroad.
Yousef highlights, "As a bank we must understand the customer's business model. Their clients, suppliers, imports, exports, cash flows. You need to work alongside your customer. This is part of CBI's strategy.  To build a relationship with our Business Banking clients, so we understand their needs sufficiently well to design solutions to match."
Education on financial options
Another key area that Yousef highlights is 'education'. Through their conversations with Business Banking customers, CBI constantly looks for opportunities to educate their clients.
The government is also supporting many initiatives which help educate and train the future leaders of the country to become successful business owners.  For example, StartAD is a platform for innovation and entrepreneurship in partnership with New York University Abu Dhabi, (NYU) which offers training, lectures and entrepreneurial programmes.
On a financial level, it is important companies understand how to restructure payments, finance credit lines, put in place automatic payment processes and gateways, removing manual processes and risk. One of CBI's ambitions is to help Business Banking customers understand the financial options and techniques available to them.
"It's all about education. At CBI, we take time to educate SME customers on the financial options and techniques available to them."
A classic challenge for businesses of all sizes is how to bridge the gap between providing the product and receiving the supplier payments. Often companies have to wait up to 3 months to receive payment, yet the goods need to be delivered immediately. This creates a short-term deficit for the company.
Yousef commented, "To help our customers reduce their risk, the CBI Business Banking team try to understand why these deficits are occurring and suggest financial techniques to fill the gap. There are some smart processes companies can put in place to dramatically reduce their risks."
Minimising risk
Yousef talks extensively about how important it is that businesses of all sizes understand how to minimise their financial risk. There are many financial tools and processes available to help companies secure their cash flows.
"Minimising risk, is all about understanding all the techniques that a small business can use to improve their financial strength".
Yousef recalls experience of a Regional Minister of Planning, creating a 'Criteria' for each company to qualify for SME sector banking products. This outlined the key criteria a company needs to meet to be eligible for a loan or other financial products. "Once you have a company database from the government, outlining each company's key data, it makes it much easier for the banks to match their banking products to the SME's needs."

Yousef concludes: "There are exciting times ahead for the UAE. The changes in business ownership and the implementation of a 10-year visa, coupled with initiatives to grow entrepreneurial endeavours are paving the way for innovation and growth in the area of start-ups and medium-sized companies."

Yousef Abu Deqer has worked in the Middle East and the UAE for over 15 years, helping meet corporate and business banking needs. He now runs Business Banking for Commercial Bank International (CBI) in the UAE, based in Dubai.
If you are interested in opening a Business Banking account with CBI, please email us at Service.BB@cbi.ae
Or visit our website