Ali Sultan Rakkad Al Amri has been the Chief Executive Officer of Commercial Bank International (CBI) since 2019. Prior to that, he served as Chief Wholesale Banking Officer, a role he held since 2012. 
He started his banking career with CBI in 2000 and has held several senior management roles with leading regional and global banks including Emirates NBD, Noor Islamic Bank and Barclays, before returning to CBI.
Ali is an alum of IESE Business School where he completed the Advanced Management Program. He holds a Master's Degree in Business Administration from the University of Jordan and a Bachelor's Degree from Ajman University School of Business.
---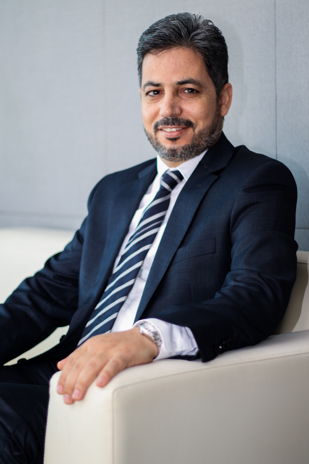 HASHEM MOHAMMAD ALI ABU-HANAK
Chief Credit Officer
Hashem is a seasoned banker with over 23 years of experience managing loan portfolios. He has held various key roles in CBI since joining the Bank in 2000.
Prior to becoming Chief Credit Officer, Hashem was the Head of Corporate Credit Risk, responsible for overseeing the Bank's guidelines and policies to ensure proper measurement and mitigation of risk in loan portfolios. Hashem also previously held the position of Head of Large Corporates for the Wholesale Banking Group. Before joining CBI, Hashem worked as a Credit Analyst for Jordan Kuwait Bank.
As Chief Credit Officer, Hashem is responsible for setting the Bank's credit strategy and policy and managing aggregate risk across the Bank's loan portfolios.
Hashem holds a degree in Business Administration with a concentration in Accounting from the University of Al Yarmouk in Jordan.
---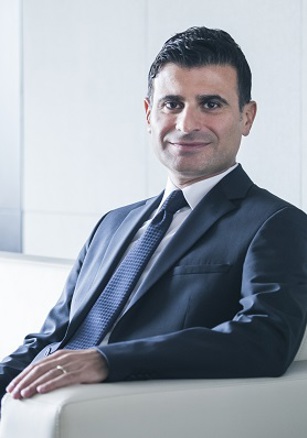 EVREN ALTIOK
Chief Operating Officer
With a career spanning 20 years, Evren is an international banking professional with experience encompassing a wide range of disciplines including Strategy and Planning, Business Development, Communications and Audit.
Before joining CBI, Evren was the Regional Director of Communications for HSBC, where he was responsible for managing the Bank's Corporate Communications and Public Relations initiatives in the Middle East, North Africa and Turkey. 
Evren has also held a variety of senior leadership roles in HSBC and Merrill Lynch including as Director of Strategy Planning and Communication, Chief of Staff to the CEO, and Head of Corporate Audit.
Evren holds a Master of Science in International Relations from the London School of Economics.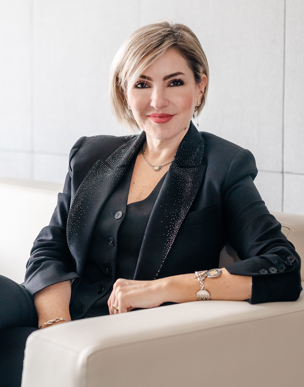 Chief Risk Officer
Prior to her appointment as Chief Risk Officer, Randa had joined CBI in 2017 as Head of Centralised Governance and Controls whilst double hatting as Acting Chief Risk Officer.

Throughout her career, Randa has amassed more than 20 years of experience within financial services, having held key senior positions at Emirates NBD and its subsidiaries including Chief Operating Officer and Head of Risk and Governance. With a wealth of industry experience, Randa specialises in implementing robust risk and control frameworks and establishing strong governance cultures.

A member of the Institute of Canadian Bankers and a certified financial specialist from the American Academy of Financial Management, Randa is also a proud IESE Business School alum having completed the PLD program in Barcelona. Randa also holds a Higher Diploma in Bank Management and Financial Studies from the Emirates Institute for Banking and Financial Services.