Ali Sultan Rakkad Al Amri has been the Chief Wholesale Banking Officer at Commercial Bank International since January 2012. Prior to that, he was the Head of Liabilities & Business Development, a role he held since 2010. 
He started his banking career with Commercial Bank International in 2000, working in the Corporate Division. In 2003, he joined National Bank of Dubai, as a Senior Manager, government Sector Corporates. During the last 12 years he has held senior business & managerial level roles including, Senior Manager, Large Corporates in Barclays Bank MENA and Head of Business Development in Noor Bank specializing in developing key relationships & Government related entities.
In 2010, he rejoined Commercial Bank International Corporate Banking Division.
He holds a Masters in Business Administration from University of Jordan and has completed his Bachelor's degree from Ajman University School of Business.
---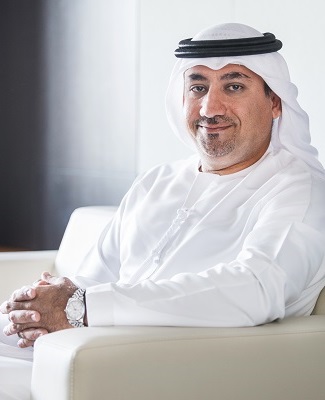 SHAKER ZAINAL
Head of Retail Banking Group
Shaker is a seasoned Emirati banking executive with almost 20 years of experience in retail banking across the Middle East and North Africa.
Before joining CBI, Shaker was the Head of Retail Banking for Mashreq Egypt. Prior to this, he held several senior management roles with HSBC Bank in the UAE, including heading the branch network and Corporate Customer Service.
Shaker holds an Executive MBA from HULT International Business School in Boston and a Bachelor of Accounting from the UAE University.
---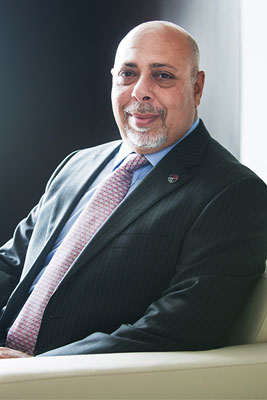 OMAR KHAN
Head of Treasury
With a career spanning over 22 years, Omar is a seasoned senior Banking and Treasury professional with extensive experience in global banks in the UAE and Pakistan.
In his role as Head of Treasury at CBI, Omar manages the Bank's Treasury with responsibility for liquidity and funding frameworks, capital management,  asset-liability management and Treasury Client Solutions
Prior to joining CBI, Omar was Head of Treasury Samba Financial Group for the UAE and Qatar.  Omar has also held a variety of senior Treasury roles at CitiBank, Union Bank and Societe Generale in both the UAE and Pakistan.
Omar holds a Bachelor of Arts from Richmond College in the United Kingdom.
---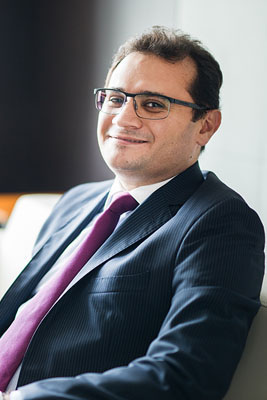 ISSAM DAHMAN
General Counsel and Company Secretary
Issam joined CBI in September 2012, and currently serves as General Counsel with responsibility for all legal affairs of the bank and its group companies.
Issam started his career in private practice and worked in Syria, USA and UAE before moving to specialize in  in-house practice early 2003  Prior to joining CBI Issam worked for Emirates NBD where mainly advised their corporate, investment and private banking divisions. He also had a vital role in establishing the merger of Emirates Bank and NBD. In 2011, Issam served as a general counsel for Zurich Insurance in their Middle East operation.
Issam holds a bachelor degree in law from Beirut University as well as master in international business law from Washington College of Law - Washington DC.
---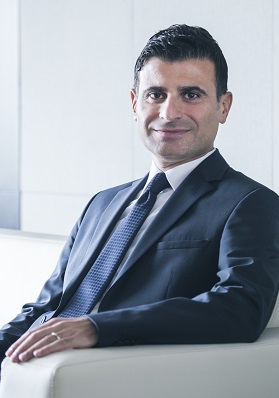 EVREN ALTIOK
Head of Strategy, Insight and Communications
With a career spanning 20 years, Evren is an international banking professional with experience encompassing a wide range of disciplines including Strategy and Planning, Business Development, Communications and Audit.
Before joining CBI, Evren was the Regional Director of Communications for HSBC, where he was responsible for managing the Bank's Corporate Communications and Public Relations initiatives in the Middle East, North Africa and Turkey. 
Evren has also held a variety of senior leadership roles in HSBC and Merrill Lynch including as Director of Strategy Planning and Communication, Chief of Staff to the CEO, and Head of Corporate Audit.
Evren holds a Master of Science in International Relations from the London School of Economics.