---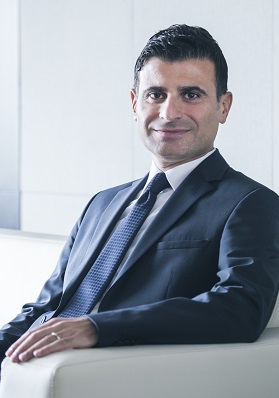 EVREN ALTIOK
Chief Administrative Officer
With a career spanning 20 years, Evren is an international banking professional with experience encompassing a wide range of disciplines including Strategy and Planning, Business Development, Communications and Audit.
Before joining CBI, Evren was the Regional Director of Communications for HSBC, where he was responsible for managing the Bank's Corporate Communications and Public Relations initiatives in the Middle East, North Africa and Turkey. 
Evren has also held a variety of senior leadership roles in HSBC and Merrill Lynch including as Director of Strategy Planning and Communication, Chief of Staff to the CEO, and Head of Corporate Audit.
Evren holds a Master of Science in International Relations from the London School of Economics.
---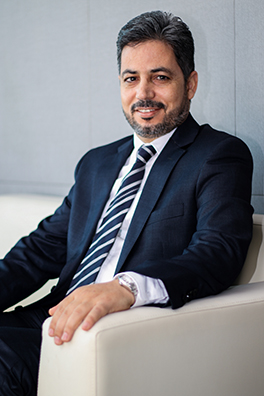 HASHEM MOHAMMAD ALI ABU-HANAK
Chief Credit Officer
Hashem is a seasoned banker with over 23 years of experience in managing loan portfolios. He has held various key roles in CBI since joining the Bank in 2000. He is responsible for setting the strategy and policy to managing the aggregate risk across all of the Bank's loan portfolios.
His most recent position was the Head of Corporate Credit Risk, where he oversaw the Bank's guidelines and policies to ensure proper measurement and mitigation of risk in loan portfolios. His other positions within CBI included the Head of Large Corporates in Wholesale Banking Group.
Prior to CBI, he worked in Jordan as a Credit Analyst for Jordan Kuwait Bank.
He holds a degree in Business Administration with a concentration in Accounting from the University of Al Yarmouk in Jordan.
---
Issam joined CBI in September 2012, and currently serves as General Counsel with responsibility for all legal affairs of the bank and its group companies.
Issam started his career in private practice and worked in Syria, USA and UAE before moving to specialize in  in-house practice early 2003  Prior to joining CBI Issam worked for Emirates NBD where mainly advised their corporate, investment and private banking divisions. He also had a vital role in establishing the merger of Emirates Bank and NBD. In 2011, Issam served as a general counsel for Zurich Insurance in their Middle East operation.
Issam holds a bachelor degree in law from Beirut University as well as master in international business law from Washington College of Law - Washington DC.