With your CBI First Credit Card you can enjoy a wide array of features, benefits and privileges to match your lifestyle needs. The card is designed to offer you flexibility, convenience and peace of mind. It also provides you with one of the most rewarding points programs in the UAE, "CBI Rewards". 
The card offers you complimentary unlimited global airport lounge access, free movies, complimentary membership to CBI dining and entertainment program "CBI Lifestyle" and much, much more. 
To start enjoying these benefits, please activate your card by calling 800 CBI First (800 224 34778) or +971 4 503 9100 from overseas. 
CBI Rewards Loyalty Program
CBI Rewards is one of the most beneficial loyalty programs in the UAE. With a high points earn rate and wide range of redemption options, CBI Rewards provides you with the flexibility to use your points for what you need. 
Each dirham of spend brings its own reward: 
Earn 2.5 rewards points on each dirham of spend in currencies other than UAE dirhams 
Earn 1.75 reward points on each dirham of spend when the transaction amount is over AED 2,000
Earn 1 reward point on each dirham for all other purchases. Redeeming your points is simple and hassle-free. 
Visit http://cbirewards.cbiuae.com or download the CBI Rewards Mobile App by scanning the below QR code or searching for "CBI Rewards" on Android or iOS App Stores. 
You can redeem your reward points for free flights (including taxes), hotel stays, car rentals, cash vouchers, online shopping, utility bill payments or simply get cash back on your card. 
You can also donate your points to charity.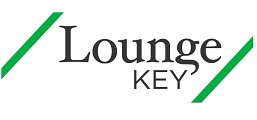 Airport Lounge Access with LoungeKey
Your CBI Rewards World Credit Card in partnership with LoungeKey™ helps you relax and unwind when traveling with unlimited free access to over 650+ airport lounges worldwide. You and your supplementary card holder(s) can enjoy refreshments, free WiFi or even a snooze before you fly.
Using this benefit is simple: 
Visit any of the participating airport lounges
Present your CBI First Credit Card
Follow the instructions of the receptionist for access to the lounge
To view the full list of participating lounges, visit www.loungekey.com and login by creating an account or download the LoungeKey App. 
Free Movies
Your CBI First Credit Card offers you free movies at any cinema in the UAE, on any day of the week. There are no channel restrictions, so you may purchase your tickets online with the CBI First Credit Card, via mobile App or over the counter. 
You are entitled to 100% cash back on up to 4 movie tickets each month according to your monthly spend. The cash back will be credited the following month and will reflect on the subsequent months' statement. 
All you need to do is use your card continuously to be eligible for the below cash back. 
Statement cycle spend*: 
AED 1,000 or more (AED 35 maximum cash back amount)
AED 2,500 or more (AED 70 maximum cash back amount)
AED 6,000 or more (AED 140 maximum cash back amount)

CBI Lifestyle
CBI Lifestyle is our unique dining and entertainment discount program. The program offers you amazing discounts and buy-one-get-one-free offers at thousands of dining, entertainment, wellness and lifestyle outlets in the UAE & Oman. 
Simply download the "CBI Lifestyle" mobile App on your Android or iOS device and register for the program with your personal membership number sent together with your welcome pack. 
Some key features of the CBI Lifestyle App: 
Easy navigation through offers
Hassle free redemption via mobile App
Redeem offers where & when you need them 
Valid as long as your card is active 

Hertz Gold Plus Rewards Five Star Membership 
As a CBI First Credit Card holder you get complimentary Gold Plus Rewards Five Star membership to Hertz, providing benefits such as: 
Bypassing the rental queue at many of the world's busiest airports
Complimentary one-car-class upgrades (subject to availability)
Up to 15% off the best publicly available rates
Faster reservations, rentals, and returns 
Go to www.hertz.com/mcworld and click on the banner to get Five Star Membership. 
Travel Insurance Confirmation Letter
You can generate a letter online easily and immediately for your Schengen or other visa requirements. 
Travel Inconvenience Insurance
Enjoy complimentary Travel Inconvenience Insurance with your CBI Rewards World Credit Card and much more. For more details visit www.mastercard.com/mel
Buy 1 Get 1
CBI First Credit Card holders can download the "Mastercard Buy 1 Get 1" mobile App and enjoy hundreds of complimentary offers throughout the Middle East & Africa across hotels, fine dining establishments and premium spas, such as: 
Complimentary main menu item when one main menu item is purchased
Complimentary hotel night when one hotel night is purchased 
Complimentary 60 minute therapeutic massage when one 60 minute therapeutic massage is purchased 
900+ offers available across multiple countries. Unlimited redemptions/usage on all offers. Download the MasterCard Buy 1 Get 1 App on your Android or iOS device.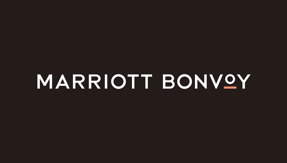 Marriott Bonvoy Complimentary Hotel Nights 
At over 200 participating Marriott Bonvoy hotels in Middle East and Afria, CBI First Credit Card holders can get the following: 
One complimentary hotel night when booking two or three nights
Two complimentary hotel nights when booking six nights
Visit Marriott Master Cards MEA to get complimentary nights. 

Discounted Chauffeur Rides with Careem
Enjoy your first ride free (for first time users) or enjoy 20% discount on two rides each month. 
Lounge Access Details:
Complimentary Access applicable for the primary and supplementary cardholder only
A charge for accompanying guests per visit applies which will be charged to your credit card account
Apply for supplementary cards for your family members so they can enjoy complimentary lounge access
Complementary airport lounge access is provided to you by LoungeKey as a Mastercard World cardholder. For participating airport lounges, please visit https://www.mastercard.ae/en-ae/consumers/lounge-world.html 
*T&C apply