Priceless Specials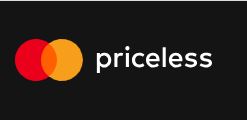 Discover Priceless Specials and enjoy exciting offers on dining, fitness, beauty, hotels and attractions when you use your CBI Mastercard credit card.
Download the Priceless Specials app from Google Play or App Store.
Register, browse and locate offers near you.
Book your experience or service and present the in-app coupon when requesting your bill.
Pay with your CBI Mastercard credit card.
Enjoy and track your savings.
Keep checking the app regularly for special offers!
How to use:
Simply download the Priceless Specials mobile app from the App Store or Google Play Store and register with the first 8 digits of your Mastercard to start saving.
Eligible Cards:
All CBI Mastercard credit cards.
Validity: Ongoing
T&Cs:
The vouchers on the app can only be redeemed with a Mastercard.
Subject to availability.
Offers can be used anytime excluding the following days (if applicable):
Christmas Eve • New Year's Eve • Valentine's Day • Christmas Day • New Year's Day • Eid al Fitr • Eid al Adha • All National Holidays.
Any other official public holidays as announced by the government (subject to outlet discretion).
Offers are exclusive and are not valid in conjunction with any other discount offers, promotions, special menu items, dining or loyalty programmes.

Please note, a limited number of outlets may be closed over summer, Ramadan and other selected religious holidays.
Vouchers are valid solely for the item listed on the voucher and are not valid for special events, theme nights, buffets, or brunches unless specified.
Vouchers are not redeemable for breakfast, dessert, shared platters or beverages (alcoholic or non-alcoholic) unless specified.
Discounts do not apply to service charges.
When two or more people are dining together the following will apply:
One bill per table.
A maximum of 4 Entertainer vouchers can be redeemed per group/table.
The least expensive Main Course(s) or Main Menu Item(s) will be deducted.
When ordering two or more main courses, the restaurant will deduct the cost of the least expensive main course. If two main courses are not ordered, the least expensive item ordered as a main course will be deducted. Please note: breakfast, desserts, shared platters & beverages are not redeemable as main course items.
---
FiiT

Enjoy 25% discount on your first Fiit subscription payment with your CBI credit card from Mastercard and get:
Get fit with 800+ workouts with world class trainers
Never get bored with multiple disciplines: Barre, HIIT, strength, yoga & more
Enjoy training plans for every level
Track your progress with smartwatches
How to use:
Subscribe from the dedicated Fiit and Mastercard page: https://getfiit.tv/mastercard
Pay with your CBI credit card from Mastercard
Eligible Cards:
All CBI Mastercard credit cards.
Validity: Ongoing
T&Cs:
This offer can be used on all membership types.
The offer is valid for the length of the membership chosen e.g., if you choose annual the discounted rate will last for the full year or for the monthly the first month discounted. After this period the Fiit subscription will renew in full.
Offer cannot be used in conjunction with other promotional programs, offers, discount cards, vouchers, unless otherwise stated.
Fiit and Mastercard's decision shall be final with respect to any Mastercard cardholder disputes regarding the offer.

You will receive an email reminder 48 hours before your 14 day free trial ends, and you will be charged for the membership you selected the day after your free trial ends.