MyUS Premium Membership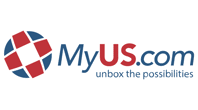 Shop at over 100,000 U.S. retailers, including Apple, Amazon and Ralph Lauren and get fast, reliable, affordable international shipping with MyUS, #1 in the industry with over 10 million packages shipped since 1997.
As a Mastercard® credit card holder, you will receive:
A MyUS address to use at check-out at your favorite online stores
Free Premium Membership for 2 years (a $120 value)
Free account setup (a $20 value)
30% off shipping for first month following registration
20% off shipping for remainder of 2-year membership
How to use:
Simply visit myus.com/welcome/Mastercardpremium to register and use your TIER Mastercard® on the payment page.
Eligible cards:
CBI World Elite Exclusive Credit Card
CBI First World Credit Card
Validity: Ongoing
T&Cs:
Only new MyUS members are eligible for this offer
Shipping discount are applicable when shipping with DHL, FedEx, or UPS only.
Discounts are only valid on MyUS.com shipping and not on merchandise purchased.
This offer is not transferable and cannot be combined with other discounts or promotions.
Registration and redemption is subject to review and verification
MyUS T&Cs apply.
Mastercard has the right to amend the offer or these terms & conditions at any time.
---
Farfetch Shopping Discount

Get 10% off* selected brands on Farfetch with your CBI Rewards Platinum credit card, CBI First World credit card or World Elite Exclusive credit card from Mastercard®.
• Enter the promocode MCMEAFF10 at checkout
• Pay with your Mastercard
How to use:
Use the code MCMEAFF10 upon checkout
Marketing materials should link to the T&C landing page for clarification on the brands excluded: https://prf.hn/click/camref:1101ldvIA/destination:https://www.farfetch.com/mastercard/privileges/evergreen/terms-and-conditions.aspx
If you wish to link directly to the Farfetch homepage (not the T&C page), you must use this trackable link: https://prf.hn/l/6401MYk
Validity: Ongoing
Eligible cards:
CBI World Elite Exclusive Credit Card
CBI First World Credit Card
CBI Rewards Platinum Credit Card
T&Cs:
Minimum spend applies of $200 or equivalent.
Offer valid for Platinum, World and World Elite Mastercard only.
Excluded brands apply, applicable on full price items only. For full T&Cs and list of brands, click here.